Air Conditioners & Heat Pumps
Air conditioning or heat pump condensing units paired with high efficiency gas or electric furnaces will keep you comfortable throughout the year. These systems utilize liquid refrigerant, allowing for heat transfer from the inside of your home to the outside in air conditioning. A heat pump can actually reverse this process, withdrawing heat from air even at freezing temperatures.
Package Units
Package units contain both heating and cooling elements in one unit. Package units are available as heat pumps, gas, or dual fuel applications and range in efficiency from 14 SEER up to over 16.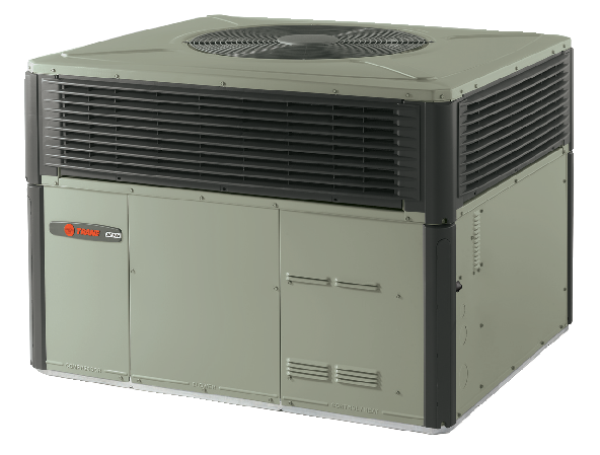 Dual Fuel / Hybrid Systems
Dual fuel, or hybrid systems, utilize the efficiency of a heat pump while providing the warmth and comfort of gas heat. Available as a package unit or as a high efficiency gas furnace paired up with a heat pump condenser. In cold temperatures, when heat pumps become less efficient, these systems automatically switch to gas heat. If you like the warm feel of gas heat, but the lower cost and efficiency of a heat pump, you would love a dual fuel system.
Ductless Mini-Splits
Have living space separate from your home or a sunroom where you'd like to stay more comfortable year round? A ductless mini-split system could be what your looking for. With a small wall mounted unit, a mini-split system can be install almost anywhere. With such a small footprint and whisper quiet operation, you will hardly know it's there. Ductless mini-splits can condition those spaces where conventional systems can't.
Indoor Air Quality
Indoor air quality is something almost everyone is concerned about. You might only think about it during pollen season, but air quality is important to our health year round. With our many solutions from media filters and UV lights to electronic filters and more, we can help you breath cleaner, healthier air.

Providing the highest quality residential HVAC service to Algood, Baxter, Bloomington Springs, Carthage, Cookeville, Gainesboro, Livingston, Monterey, Rickman, Sparta, Smithville and the rest of the Upper Cumberland area of Middle Tennessee.
   1153 Zion Road
   Cookeville, TN 38501
   (931) 858-7338
  (931) 268-5674